<![if !vml]>
<![endif]>
DTours is proud to announce Virtual Tour Hit Reports 2.0! These all new hit statistic reports will not only show where virtual tour views and leads are coming from but they also display which rooms and scenes from within the 360 tours are being viewed the most. This slick new reporting system works for all DTours virtual tour types in the DTours system.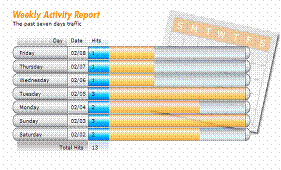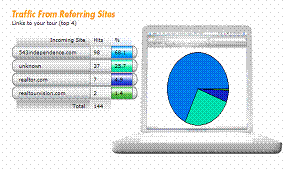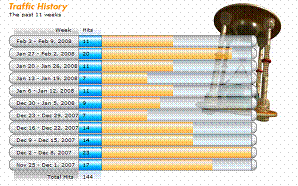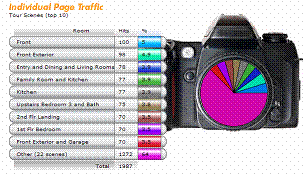 Our virtual tour reporting system has been engineered to work specifically with our new virtual tour window and will only display traffic reports on virtual tours that are hosted by the Real Tour Vision network server facility.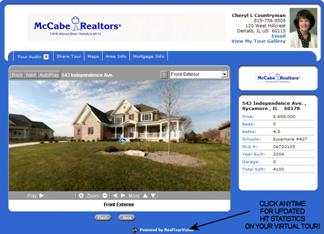 And, by popular demand, we will be keeping our secret "On Demand" hit stat button active which is located directly on our virtual tour window. Our on demand virtual tour traffic button is programmed to display our new stat reporting page when pressed.
The new hit reporting system also allows automated weekly virtual tour reports to be sent out to any email address. These weekly hit reports will keep everyone involved, up to date, and able to monitor where marketing dollars and efforts pay off the most.
DTours is dedicated to continually keeping our technology at the cutting edge of virtual tour technology.