Agent Custom Mobile Websites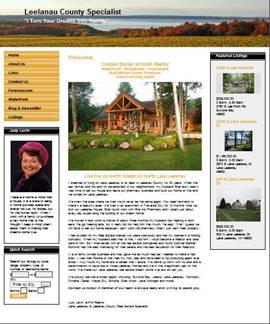 Click on picture to view sample site.
Benefits to Agents:
Easy to Customize
Professional Appearance
Tours and Slideshows uploaded Automatically
More Search Engine Exposure
Benefits to your Clients:
Easy to navigate
Comprehensive Information
Ability to view All of your Virtual Tours in one location.
As a real estate agent, your connection with potential home buyers depends largely on your ability to provide them with comprehensive information immediately. We are continually looking for ways to make this process more efficient and effective for you. Our new customizable agent site program does just that. Besides being incredibly easy to use, these sites can be tailored by you within minutes to be as unique as the homes you showcase. Best of all, each virtual tour that is shot for you will be automatically populated to this site. By simply logging into a management section, you can easily change the colors, pictures, text, templates, add or delete various pages, manually add listings other than the ones already being automatically populated, add Google Analytics, and more. This is the perfect solution for those of you who have extra domain names that are not currently in use! Take a moment to view the sample agent site shown above. We're confident you'll be excited about this new program.