Integrated Social Bookmarking: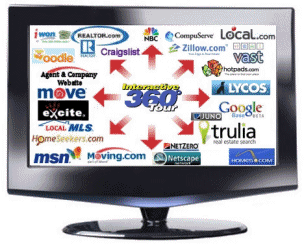 Receive Maximum Exposure from your virtual tour by using our
NEW BOOKMARKING TOOL!
This new capability is FREE for you to leverage every Dtours virtual tour.
In just one click, your virtual tour can be submitted to popular social bookmarking and networking sites such as: Digg, Delicious, Furl, Facebook, FriendFeed, MySpace, BackFlip, LinkedIn, Reddit, Twitter, StumbleUpon, Technorati, Mixx and Bebo. Now you, your customers, and their friends can bookmark your virtual tours on these sites!!
Start social bookmarking your tours today by clicking on the "Share Tour" tab on any of your virtual tours.